Northern Bushcraft Survival tool (NBS)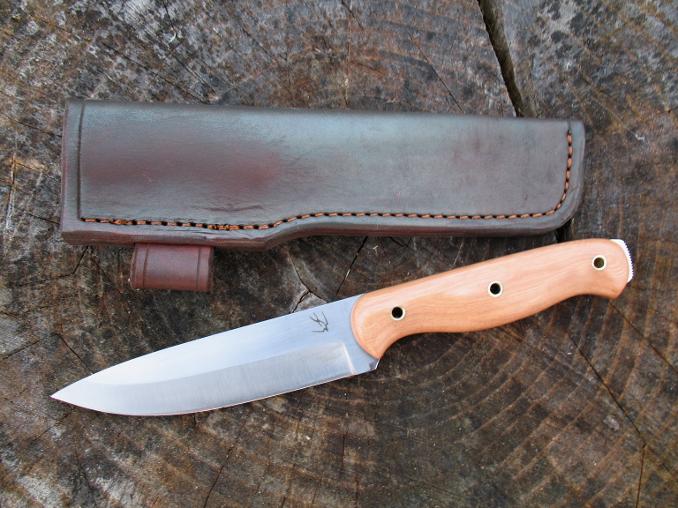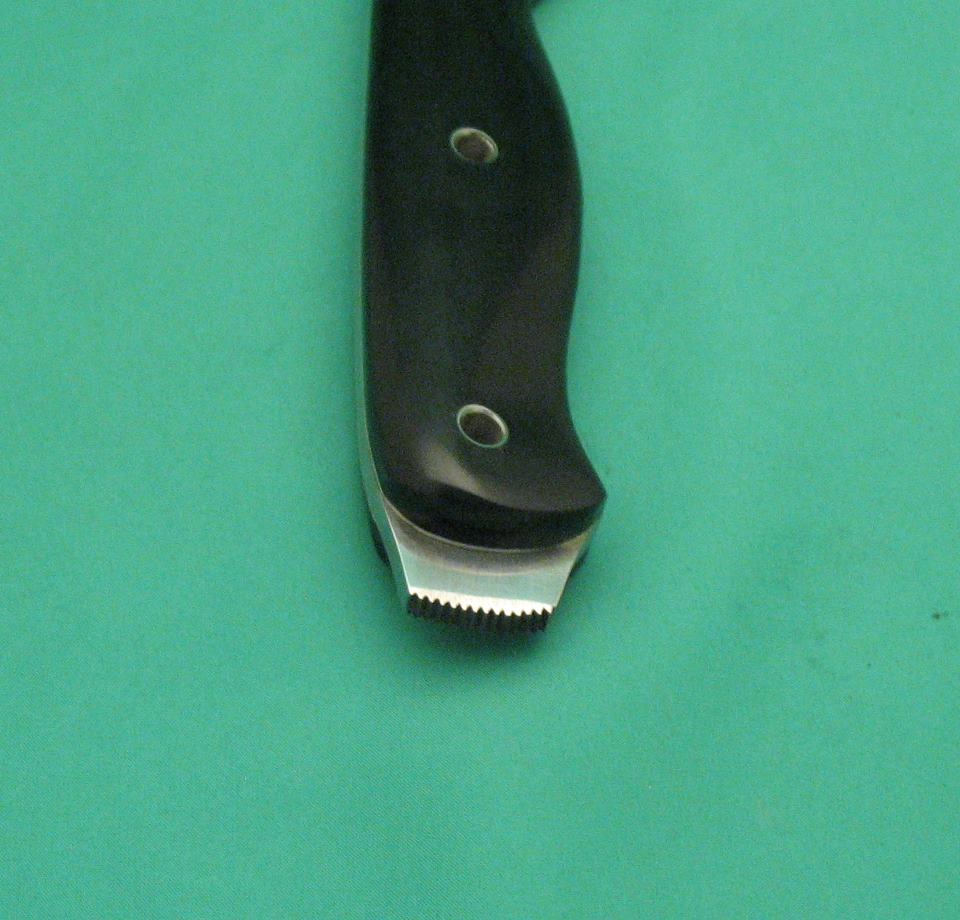 NBS
Overall Length: 10.375 inches (263.5 mm)
Blade Length: 5.25 inches (133.35 mm)
Handle: 4.25 inches (107.95 MM)
Steel: 1095
Steel Thickness: .1875 inches (4.8 mm)
Grind: Sabre or full flat
Construction: Full tang with a sparrows crown
Price = $320 U.S.
The NBS has been one of those blades that has been moving behind the scenes. For those who find it and fall in love they remain loyal users. The Knife is a low drop point profile with a high Sabre grind or full flat grind to make cutting easy. It has a full tang construction and comes with three .250 inches (6.35 mm) lanyard holes to allow for lashing or what ever your mind can come up with. A unique feature of the NBS is that it has an extended tang called the Sparrow's Crown, that can be checkered or left plain.
The extension has been nicked named "The Sparrow's Crown" by the Equipped to Endure crowd. Such a tool as an extended tang can be found to have many uses like: shredding wood and your magnesium bar for fire starter, creating micro fibers to catch sparks with, striking a ferro rod and even scraping out the inside of a burned out bowl. A list of things that can be done with the extended tang seems to be ever growing, as I have discovered from its many users. Overall a knife built for the wilderness use.
Please check out the gallery below!